A new pedestrian and cycle footbridge spanning the Basingstoke Canal is under construction and due for completion in summer 2020.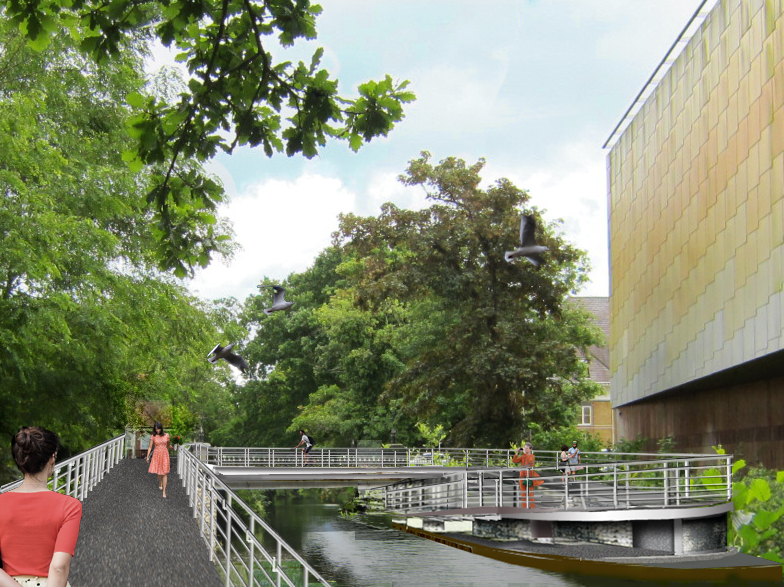 The new bridge, located adjacent to the existing Chobham Road highway bridge, will seamlessly unite the two sides of the canal towpath without the need for pedestrians and cyclists to cross the busy road.
The existing towpath ramp by Kingswood Court will be upgraded and a new ramp/towpath will pass underneath the existing highway bridge linking the towpaths on either side of the road to create an uninterrupted towpath.
The bridge design will follow the characteristics of the surrounding area, featuring gabion walls, a non-slip surface, steel handrails with built-in bat friendly lighting and associated landscaping.
The first phase of works, which will begin in early November, will commence with a fish rescue and dewatering of the canal.
During construction, a short section of the towpath between The Living Planet Centre and Brook House Common will be closed. Please see diversion route below.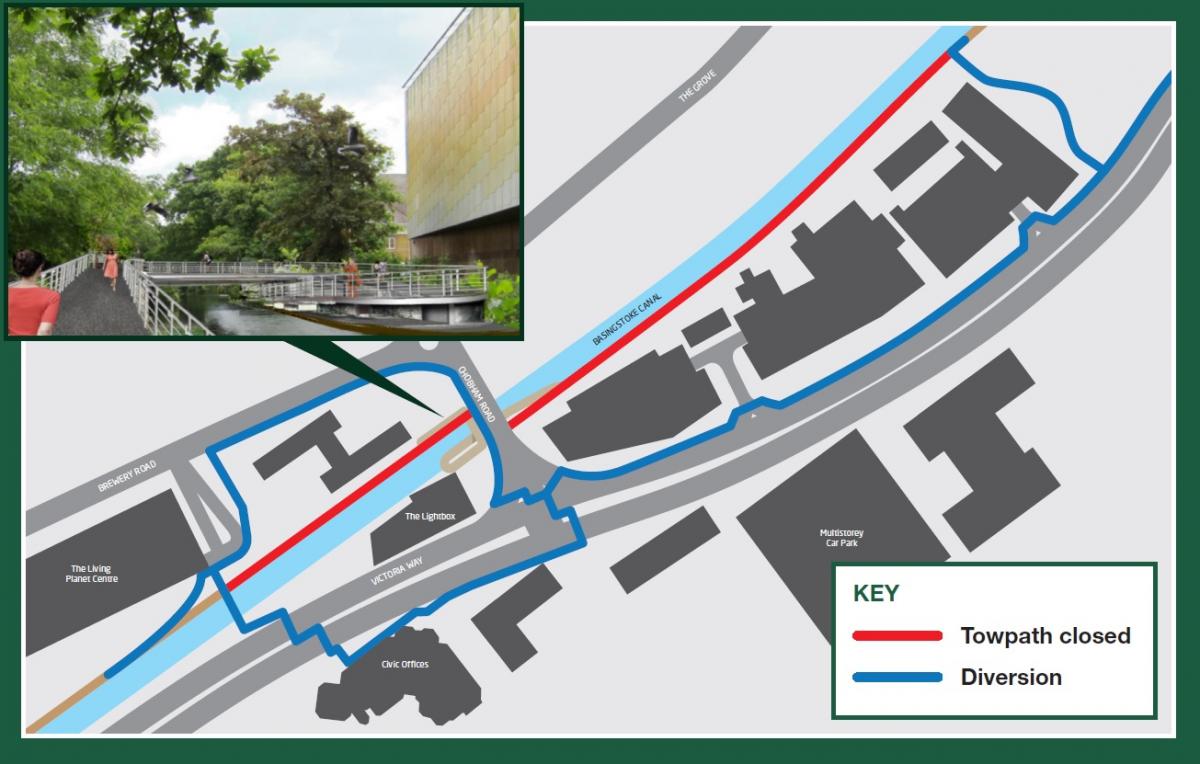 There may also be short periods of highway disruption.
It is expected the new pedestrian and cycle bridge will be open to the public by summer 2020.
The work is part of the wider town centre improvement project which is part funded by Enterprise M3.