Date:
Friday, 29 November, 2019
On 29 November 2019, the Council received a planning application from Woking Football Club for the redevelopment of the Laithwaite Community Stadium and surrounding area. The details of the planning application will shortly be available on the Council's Planning Portal after officers have had time to validate the application.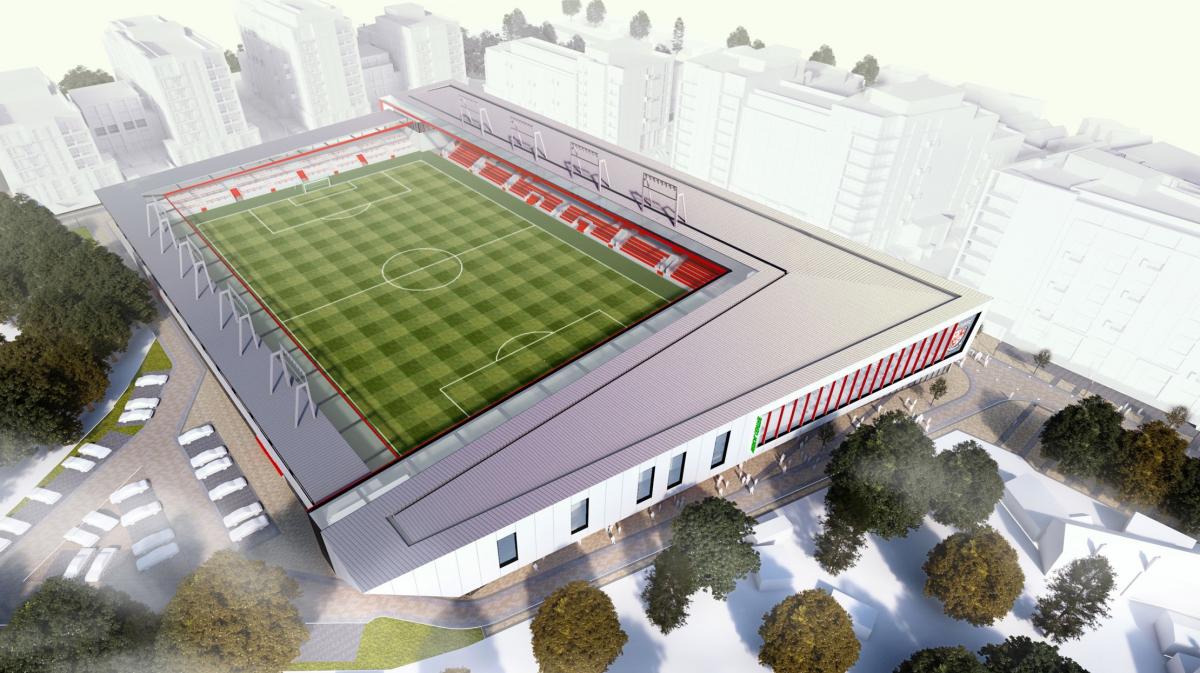 Over the next three months, Council officers will review details of the application and consider representations from statutory bodies and local residents before making a recommendation to the Planning Committee. It is anticipated that a decision will be made in March or April 2020.
The submission of the planning application enables the Council to publish its agreements with Woking Football Club and its developer GolDev. The published documents include details of three agreements relating to the development of the club's ground and adjoining land, a development viability assessment and a funding arrangement that includes a loan facility of up to £250 million to the developer.
Cllr David Bittleston, Leader of Woking Borough Council, said: "Since Woking Football Club announced its proposals to redevelop the stadium and surrounding area, with its chosen developer, GolDev, there has been significant local public interest in the proposed development and the agreements between the Council, the Club and GolDev. Following submission of the planning application, and in accordance with normal Council practice, it is no longer necessary for agreements to remain confidential.
"The documents that we are publishing, which were already available to all Members of the Council and reflect what the Council had agreed over a number of years on a cross party basis, will hopefully allay any concerns local residents may have. I am confident that these documents regarding the Council's dealings with the interested parties will address the concerns of local residents."
The published agreements relating the redevelopment of the stadium and surrounding area can be viewed by visiting www.woking.gov.uk/wfcstadiumdevplan