Date:
Tuesday, 10 November, 2020
(News source: published on behalf of Surrey County Council)
Surrey County Council has issued its first data dashboard highlighting the latest figures for cases of COVID-19 in the county.
The data dashboard will be updated and issued daily by Surrey County Council.
Surrey Coronavirus figures: Monday 9 November
The figures show both the number of new cases and the rate of infection for the last seven days in each borough and district in Surrey.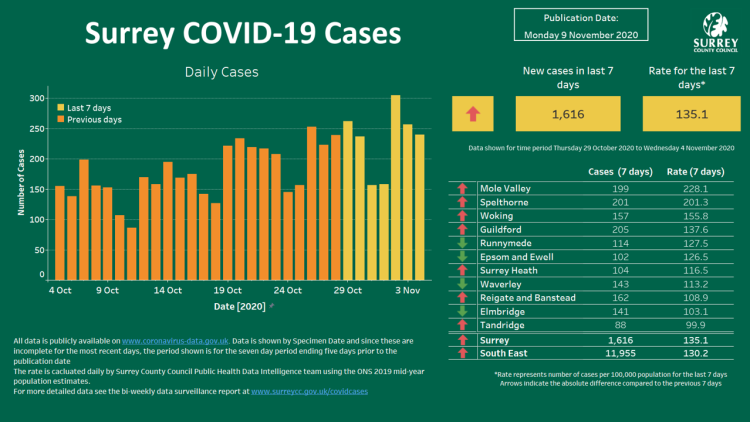 Ongoing advice
With cases still on the rise in most areas, residents should remain vigilant to slow any spread of the virus. The best way to prevent the spread of the virus is to stay alert and adhere to the following guidance:
Keep your distance if you go out (two metres apart where possible)
Wear face coverings
Wash your hands regularly
More information