Woking Borough Council is saddened to announce the death of past Mayor of Woking and former Conservative councillor, Gordon Brown, who passed away during the weekend.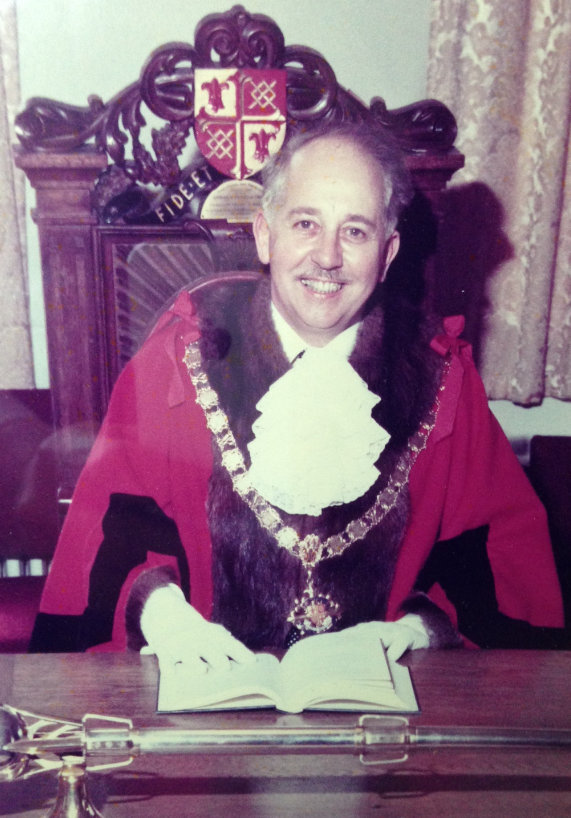 As a mark of respect, the Borough flag will fly at half-mast until sunrise the day after the funeral.
Gordon became Mayor of Woking in 1978 and was a ward councillor for 23 years.
First elected to Woking Urban district Council in 1973, Gordon represented Knaphill until 1984 on Woking Borough Council. After a short hiatus, Gordon returned as an elected member for Horsell East & Woodham between 1990 and 2003.
Gordon took an active role in the day-to-day running of the Council, chairing many committees including General Services and Recreation, Highways, Leisure, Grants and Arts, Leisure and Tourism.
During his time in office, Gordon was fundamental in establishing 'Brown's Buggy', now known as the Woking Town Centre Buggy, to assist residents and visitors with mobility difficulties get around Woking town centre hassle-free.
Upon hearing the news, Cllr Beryl Hunwicks, current Mayor of Woking, said: "We are all saddened to hear of Gordon's passing. He was a dedicated councillor and Mayor who was well known and respected within the community.
"Gordon's legacy will live on through Woking's Town Centre Buggy, which has assisted so many of our residents through the years and is an asset to this town.
"Our thoughts and condolences go to Gordon's family and friends at this time."