We have teamed up with national charity, City to Sea, to set up a local water refill initiative called, Refill Woking, to encourage the reduction of single use plastic bottles.
We work with Town Centre partners to recruit a network of local cafes, restaurants, shops and retail outlets, which offer a water bottle refill service free of charge.
Look out for the refill logo or try using the refill app to find your nearest location.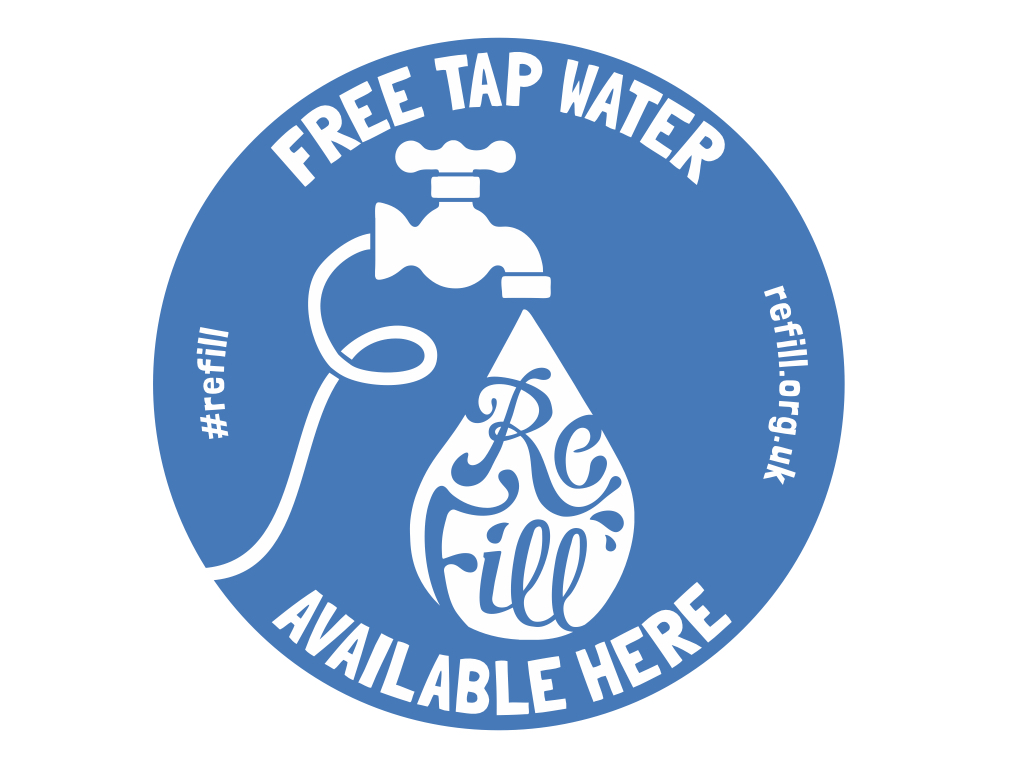 Refill Woking members
Araceli's, Commercial Way
Bacaró, Commercial Way
Bill's, Commercial Way
Café Rouge, Jubilee Square
Cellar Magneval, Church Path
Costa, Peacocks Shopping Centre
Elia, Commercial Way
Flying Pan, Christchurch Way
Fresch Coffee House, Crown Square
Fuel Juice, Peacocks Shopping Centre
Greggs, Wolsey Place
HG Wells Conference and Events Centre, Church Street East
Jeitta, Church Path
La Papillon, Peacocks Shopping Centre
Las Iguanas, Commercial Way
Latino Italian Restaurant, Commercial Way
Marciano Lounge, Commercial Way
Millie's Cookies, Peacocks Shopping Centre
Pret A Manger, Wolsey Walk Shopping Centre
Starbucks, Mercia Walk
The Lightbox, Victoria Way
New Victoria Theatre
Join the Refill Woking network
Please email us if you're a local food and drink retailer and would like to join the Refill Woking network, or you're a volunteer or group which would like to get involved.
Email: green@woking.gov.uk
More information