Each year we organise the Woking in Bloom competition to celebrate the gardening excellence of our residents. The competition encourages residents and local businesses to make Woking a brighter, greener place to live.
Entries are divided into seven main categories and two special awards:
best large front garden
best small front garden
best hanging basket
best tub or container
best floral public house
best kept community (shared) garden
best school environmental garden
special award: best new entrant for newcomers to Woking in Bloom
special award: best wildlife garden, organised by Woking LA21.
Judging takes place in July each year and there is always an emphasis on the use of environmental practices in accordance with the five main aims of the LA21 initiative :
reduce water use in the garden
cut down on use of pesticides and inorganic fertilisers
use alternatives to peat
compost kitchen and garden waste
attract wildlife and create habitats.
All winners are invited to attend an awards presentation in September and meet the Mayor of Woking, competition sponsors and judges.
2018 winners
Best large front garden 1st place- Lin and Dave Cottrell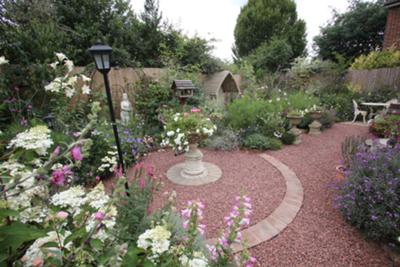 2nd Place- Barry and Pam Gray
3rd Place- Jo Louca
Best small front garden 1st place- Michael Bolger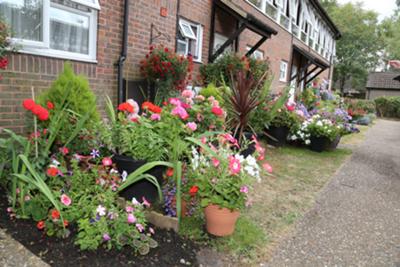 2nd Place- Jeffery Perrin
3rd Place- Odell d'Apice
Best hanging basket 1st place- Shirley Pettit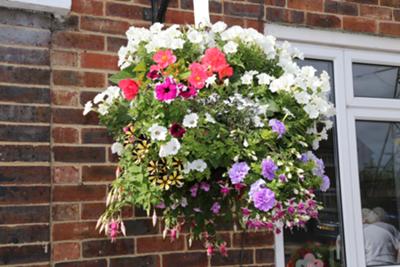 2nd Place- Mrs E Gregory
Best tub/container 1st place-

Mrs S Stevens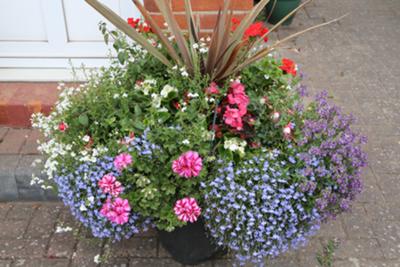 3rd Place- Barbara Christie
Best floral public house 1st Place- The Red Lion, Horsell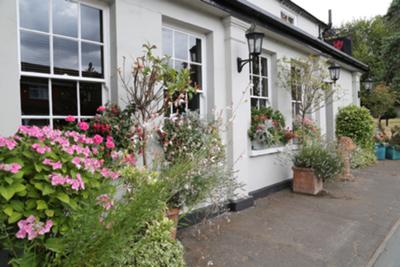 2nd Place- The Cricketers, Horsell
3rd Place- The Garibaldi, Knaphill
Best school environmental garden 1st place - Byfleet Primary School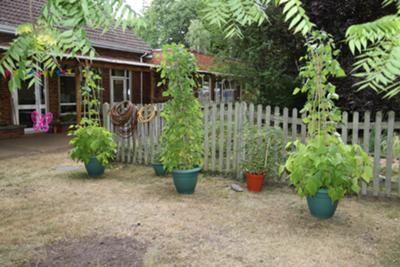 2nd Place- The Park School
3rd Place Pyrford Primary School
Best new entrant 1st place - Apollo/ Scylla Place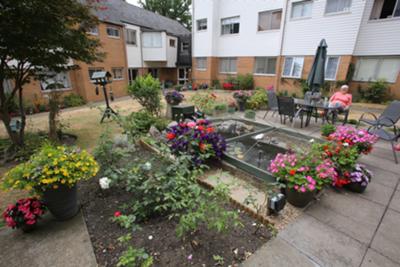 Best wildlife garden 1st place - Carol Morton
2nd Place- Bev Ayton
3rd Place- Louise Hornby
Best kept community (shared) garden - Consort Court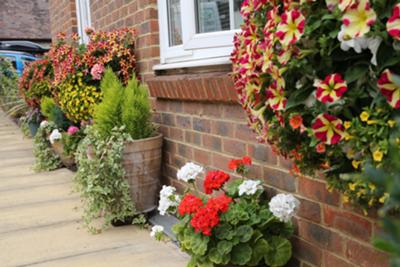 2nd Place- Apollo/Scylla Place
3rd Place- Brockhill
More information
We will post information about how to enter Woking in Bloom 2019 in spring 2019.